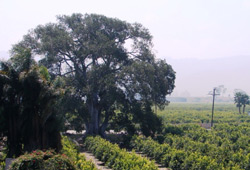 Susan Benjamin Rare Prints & Maps was established by my husband Ben and me in 1985. The name combines our first names: we chose it because our last name is not phonetic in English, which often causes confusion. (Caughey is pronounced "coy.") In 1985 we also bought Fig Tree Farms—a lemon ranch near Santa Paula, California—named after the massive Morton Bay fig tree that stands near the road.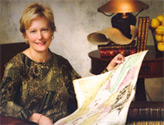 I farm the land and grow Sunkist lemons and avocados. If you would like to know more about the ranch and life of a lemon grower, please see my blog at www.susansfarm.blogspot.com
A few more facts: I am a past president of the California Map Society. I am also a member of the International Antiquarian Mapsellers Association, The International Map Collectors' Society, and the Texas State Bar Association.